For many, jobs in the energy industry become a career and profession of passion. The energy sector has careers that fulfill a variety of professional interests while providing a team atmosphere that becomes like family. Want to work outside with your hands in a skilled trade position – fixing, building, or repairing things? Check!  Are you drawn to the environment and opportunities to impact its future? Another check. What about finding solutions for things that don't even exist yet, solving some of the industry's most complex challenges? We certainly have you covered there! Technical positions? Business operations? Entrepreneurial challenges? An industry that supports diverse, equitable, and inclusive work environments? Check. Check. Check. Check. Oh, and did we mention, the industry pays well? Really well.
To learn more, check out our FAQ page.
Explore the many career opportunities in energy today!
Register for Energy Career Connections Webinar
Join us for a webinar to learn more about careers in energy. Two webinars are available – June 6 at 6 p.m. and June 7 at noon. Both webinars are one hour long and will include individuals from Consumers Energy, DTE. Enbridge, Lewis Tree and Lansing Board of Water & Light.
Interested in being contacted about career opportunities? Select the 'contact me' button below  to sign up for Energy Career Connections webinars, Energy in Action events, and identify which employers you would like to share your contact information with.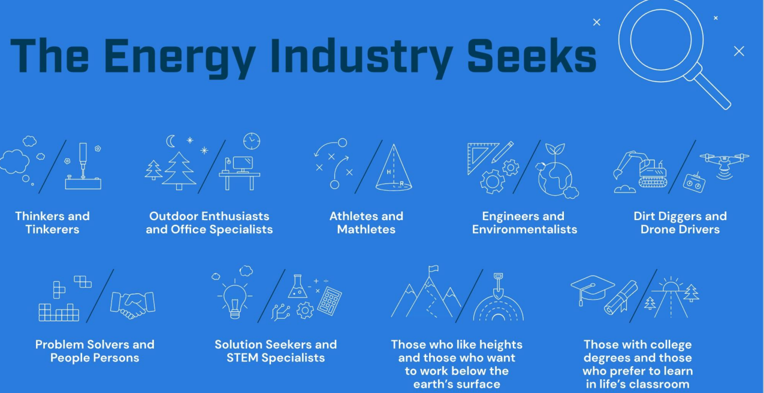 Here's Why Others Got Into Energy